What's a QA team without a spec? A god damned nuisance and a waste of time, that's what.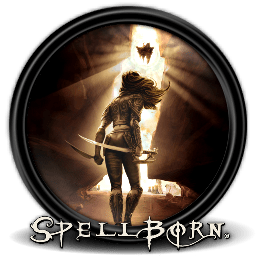 Man I hate when QA people do their jobs without specs! It's so irritating. When the project "The Chronicles of Spellborn" from the Dutch developer Spellborn Works, was launched, there were literally thousands of outstanding bugs in the QA database that we were opted not to be fixed before launch.
Sounds bad, doesn't it? But if you looked at them, you'd understand. Hundreds of them were bugs about how buildings/rocks and trees were floating 2 virtual inches off the ground; if you zoomed the camera down to the floor and looked up, you could see that these structures were very slightly hovering.
Hundreds more were about items that "popped in" too soon or too late; the "art degrades" for the items weren't set up right, so they seemed jumpy. And so on… thousands of little tiny nits.
So why does that piss me off? Surely those bugs should have been in the bug database, right? Even if they're not fixed immediately, they'll get fixed at some point! Right, true.
Except for this:
The Chronicles of Spellborn launched with over 1000 severe yet unrecognized bugs. Therefore it was not unreasonable to argue that the early failings were due to the lack of quality in things like crafting, combat, and skills.
Each time the QA people entered a bug about a floating object, that was time they weren't spending finding more serious bugs.
For instance:

Many of the crafting recipes were about ten times harder to create than intended. The creatures that dropped the needed parts spawned incredibly rarely, due to an oversight
Many of the quests could easily become broken if the steps of the quest were done in the wrong order. Fixing them then required the assistance of a customer service representative
Almost every skill in the game was broken in some way. Some skills literally did nothing; others were too costly or too powerful; some started out super strong and then got weaker as you leveled up the skill
..and so on. Serious bugs, very much worth fixing. These didn't make it into the database until much later, when the project was in a live phase; the live team stumbled upon them when players started screaming about them. What the hell, QA? What the hell?
I'm just being a jerk to QA here. One of the reasons that QA did such a terrible job on "The Chronicles of Spellborn" was because there were almost no design specs.
It was the extremely talented Michael "Wolf" Visser and El "Selachii" Drijver who were responsible for the skills in Spellborn. Due to some older issues with the game developer Khaeon Games, these two were obligated to create at least 9 different classes, broken down into 6 tiers, with hundreds of Combos, Finishers and Sigils. Problem was, they only had five months to design and implement them all.
These two, rather famously informed their boss, at the time Erik t' Sas that:
 We can either implement the skills, or we can document the skills, but there's no time to do both. 
 - And they were right.
But, in the end, they chose to implement instead of documenting, and the result was tragedy.
End of Part 1/2. The next episode can be found here.